Erik Malmsten
Foodhall Holdings and Bakerstreet Holdings | Santo Domingo, DR
Get to Know Chef Erik
Drawing on his Swedish and Dominican family background, Chef Erik has extensive experience with a wide range of cuisines. He has spent much of his early career learning from and training at one, two and three-star Michelin restaurants throughout Europe and the U.S. Currently the owner and executive chef at two holding companies that oversee seven different restaurants, Chef Erik finds inspiration all around him to create unique, adventurous dishes.
Image from Chef Erik's culinary portfolio
Image from Chef Erik's culinary portfolio
Inspiration can come from anywhere. There are no boundaries whatsoever. I've always got my eyes and ears (and mouth) open for new ideas.
How have customers' tastes changed recently?
"People are much more aware of what they are eating — more and more they're interested in the source their food comes from. Fat content is also an issue nowadays; people are more interested in lean cuts."
What new flavors are you experimenting with?
"I've been going back to my roots with Nordic ingredients and techniques."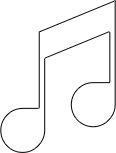 Kitchen Tunes
"It's a crazy recipe. It could be some ethnic house music from Turkey, the Amazonas or France, some old-school hip hop, with a hefty dose of rock 'n' roll and maybe finish with some classic jazz from Lee Morgan."
Favorite Cut
From Sterling Silver
"I'm personally a big fan of strip loin. It has a good balance of fat content and tenderness and has great flavor."