Tomahawk
Alt Names: Tomahawk Steak, Tomahawk Chop, Cowboy Ribeye
French: Steak tomahawk | Spanish: Tomahawk
THE BASICS & BEYOND
The tomahawk steak is actually a ribeye steak specifically cut to leave five inches of rib bone exposed. This "frenched" bone gives the steak its unique look, which resembles a Native American tomahawk. As a bone-in ribeye offshoot, the ultra-tender tomahawk offers tremendous flavor along with a distinctive, wow-factor presentation.
Schedule A Cutting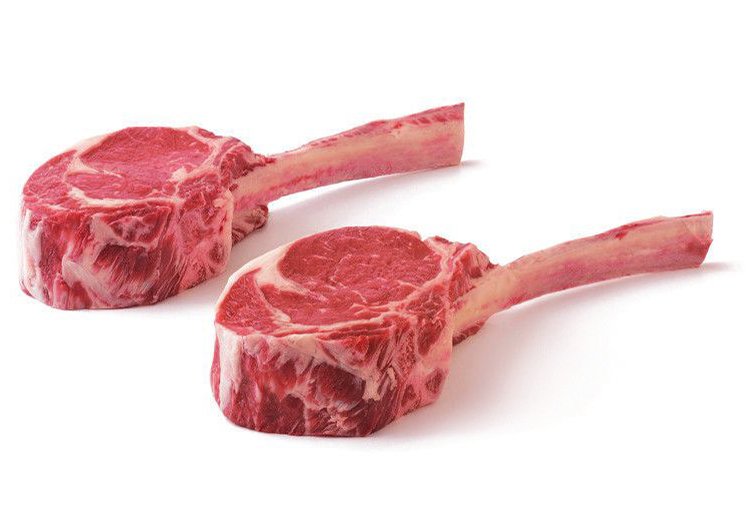 Dave Cuntz, Sterling Silver Signature Chef
"I use Sterling Silver because of how it performs. When you want the best beef, you get the best beef."
Interesting note
If your guests appreciate bone-in steaks such as the t-bone or porterhouse, they'll love the tomahawk. The large exposed bone makes for a dramatic table presentation and provides an exciting experience for your customers.   
Classic Preparation
Grill / Broil / Smoke / Roast / Sous Vide