Dave Cuntz
The Roost | Durango, CO
Get to know Chef Dave
Raised in Denver, Colorado, Chef Dave has amassed many years of experience around the world. While completing his BA in Fine Arts at Fort Lewis College, he spent time in Chambery, France, at the University of Savoie where he became familiarized with French cooking and traditions. He furthered his knowledge at the New England Culinary Institute in Montpelier, Vermont. Over the years, his talents have been showcased both locally and nationally in contests, magazine features, publications, food shows, and television broadcasts. Chef Dave has been a Sterling Silver Signature Chef for nearly 15 years.
Image from Chef Dave's culinary portfolio
Image from Chef Dave's culinary portfolio
---
Sterling Silver knows everything about the animal, down to the end product. No one else has a story like that.
What flavours are you experimenting with?
"I'm working a lot with chilis. I'm contrasting and testing them, learning about where they are grown. It's so interesting to see how the flavours differ within the same style of chili and how to incorporate them into the menu with beef and other items."
---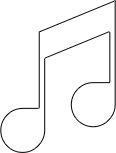 Kitchen Tunes
"My playlist depends on the time in the day. Coffee house early, lunch is Beck, Talking Heads, The Cars, anything '70s '80s or '90s. Dinner is whatever the young kids want to hear — within reason. With staff ranging in age from late teens on up, we get quite a mix."
Favorite Cut
From Sterling Silver
"My favourite cut is a toss-up between the bistro tender, beef tenderloin or sirloin flap."
"I get inspired by doing my own research and development. It's also great to speak with other chefs and see what they're doing."