Sera Cuni
The Root Cellar Café & Catering | Chapel Hill, NC & Pittsboro, NC
Get to know Chef Sera
Chef Sera brings a wealth of experience and perspective to our team. Steeped in rich family traditions, Sera grew up learning techniques from her family's Italian and Czech heritages. She took those childhood experiences to culinary school in her native Connecticut. Over her career, Sera has worked as a chef at Main and Hopewell, Americus on the Wharf and Pastis, all in Connecticut. Moving to North Carolina in 2001, she has spent time at the Fearrington House in Chapel Hill and Nordstrom Café in Durham. In 2006, she was hired at Foster's Market in Chapel Hill, where she worked until she and her wife purchased the restaurant and renamed it The Root Cellar Cafe & Catering in 2013.
Image from Chef Sera's culinary portfolio
Image from Chef Sera's culinary portfolio
When I'm not working, you can find me at my CrossFit gym training for strongman competitions. I think the training helps with day-to-day kitchen work and is a great stress reliever.
Where do you look for inspiration?
"I get inspired by going to a hole-in-the-wall restaurant where dishes are cooked from scratch using methods they learned from their grandparents. I also always have a magazine on my coffee table that I look at and think about how I can change the recipe or try it with a different spice."
Why Sterling Silver?
"I use Sterling Silver beef because it's high quality. I like that they source from a small amount of ranches, because I know it meets high standards before it gets to my kitchen door."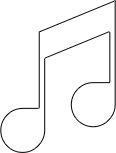 Kitchen Tunes
"In the kitchen, I listen to old-school 90s hip-hop. I like a beat and I like it loud!"
Favorite Cut
From Sterling Silver
"I love the chuck flat. It has a great beefy flavour that I love and it lends itself to so many flavours and cooking techniques."