Navel
Alt Names: PASTRAMI NAVEL, BEEF BELLY, BEEF NAVEL
French: Navelle | Spanish: Aletilla
THE BASICS & BEYOND
A large, boneless cut from the plate primal, navel has a lot in common with both beef brisket and pork belly. Very much on trend, use navel to create your own brisket-style beef belly, or make your own beef bacon. (Guests will love it!) Or simply trim, rub and smoke it … BBQ style!
Schedule A Cutting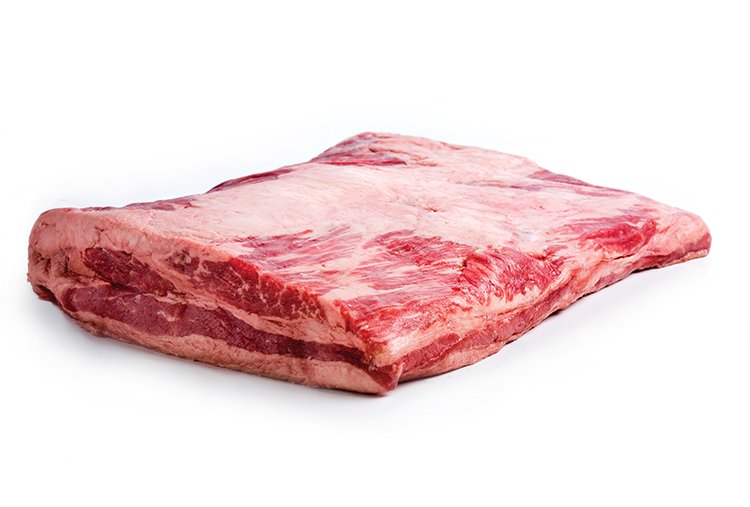 Stephen Giunta, Sterling Silver Chef
"This is a good time to be a chef, a great time to be a foodie. It's a time of contrasts: healthy and decadent; exotic and affordable; user-friendly and crafted; comforting but surprising."
Interesting note
Some chefs might say that if you love experimentation, and have beef navel, then you're morally obligated to try making beef bacon. After all, the navel (beef belly) is the equivalent of pork belly.
Classic Preparation
Smoke / Roast / Braise / Sous Vide