Janet Bourbon
Chef, Foodservice Strategic Accounts | Wichita, KS
Get to know Chef Janet
Chef Janet's cooking career began in high school, when she opened a small catering business with her sister. During college, she talked herself into a job at a local café, and cooked for the Geological Survey of Canada.
After earning her degree in art history, Janet attended the culinary arts program at George Brown College in Toronto and soon earned a two-year apprenticeship cooking. A native Canadian, Chef Janet moved to Texas in 1987. Before her 10-year tenure as a Sterling Silver chef, her professional experiences included positions at the Adolphus Hotel, Corporate Foodservice at Neiman Marcus, along with corporate chef positions at Steak and Ale restaurants, Tyson Foods, and Meyer Natural Angus.
When I'm cooking, I like music with a great beat and I like it LOUD.
How have customer tastes changed?
"Customer expectations are higher than ever. People travel more, and they have more information about food. Generally speaking, consumers are more adventurous about tasting the unknown."
---
What does "modern steakhouse" mean to you?
"Adding lesser-known cuts. Pushing more nose-to-tail, because it's good business, on-trend, sustainable, and delicious! I'm a big fan of oxtail, beef cheeks, and heart. Also, changing up some of the classic sides with global flavors."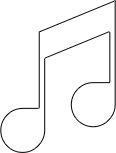 Kitchen Tunes
"My music in the kitchen includes a heavy '80s rotation, mostly rock-based, with a bit of newer stuff—plus a little pop in the mix to lighten it up. Full disclosure: if I know the words, I WILL sing along. Badly."
Favorite Cut
From Sterling Silver
"I like to use sirloin flap (bavette steak) because of its big flavor. The muscle fibers are looser, so this cut sucks up marinades and rubs. I like to grill it, but it's great pan-seared as well."
What flavors are you experimenting with?
"Like a lot of chefs, my latest go-to flavor is anything middle eastern: sumac, Aleppo pepper, Za'atar. I also love Indian flavors—toasted cumin, garam masala, ginger with green chilis."