Pete Geoghegan
Culinary Director | Wichita, KS
Get to know Chef Pete
Chef Pete brings more than 20 years of diverse and extensive experience in many areas of the foodservice industry (supermarkets, catering, fine dining, country clubs and corporate dining). He graduated from the Culinary Institute of America (CIA) with honors and served as a Fellow in Seafood Cookery and Fabrication and in the American Bounty Restaurant.
 In his more than 15 years as part of the Cargill team, Chef Pete works directly with retail and foodservice customers, ready for any request they may have. This includes coming up with new product ideas and further developing existing products to help support their operations.
Image from Chef Pete's culinary portfolio
Image from Chef Pete's culinary portfolio
---
I get most of my inspiration after trying new ingredients and other chefs' food. But inspiration is everywhere for me — in art, being outdoors, music — everything is fair game.
---
Tips for great beef:
"There really aren't any tricks to prepare beef. The most important steps are aging, cooking the meat up to temperature and letting it rest after cooking. Then you know it's going to be moist and tender."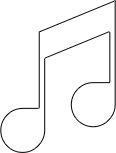 Kitchen Tunes
"If I'm by myself, music in the kitchen is hard rock. Sometimes what I listen to — let's just say there are words in there that aren't suited for a work environment. When my colleagues are around, I tend to stick with classic rock."
Favorite Cut
From Sterling Silver
"Sirloin flap is a great cut. It's very versatile and has the right amount of fat for excellent flavor. The texture has a nice chew, but isn't tough. Plus, you can cook it using just about any technique."