Michael Weisshaupt
Fiddler's Elbow Country Club | Bedminster, NJ
Get to know Chef Michael
Chef Michael is a well-known, highly regarded international executive chef and has been a Sterling Silver® Signature Chef for more than 10 years. His early career began in the Black Forest region of Germany where he graduated with a culinary degree. Through an apprenticeship program, he then honed his skills in highly rated Gault Millau and Michelin-starred hotels and restaurants in Germany and Switzerland.
Since moving to the United States, he has worked at many acclaimed restaurants, including The Manor in West Orange, NJ, The View atop the Marriott Marquis Hotel in New York City and the Crystal Springs Resort in Hamburg, NJ. He then took over Fiddler's Elbow, in Bedminster, NJ, a distinguished private club, to evolve the culture and the food and beverage program.
Image from Chef Michael's culinary portfolio
Image from Chef Michael's culinary portfolio
Searing meat on a charcoal grill, right on the actual coals, gives it an incredible crust and flavor.
Where do you look for inspiration?
"I get inspired when I'm cooking. My brain is focused on the actual recipe, however, it starts wandering and I come up with great ideas. I also enjoy collaborating with my cooks and chefs. Seeing their passion really inspires me."
What flavors are you experimenting with?
"In the summertime, I like to introduce local seasonal vegetables and fruits to my preparations. The seasonal components make the proteins shine in their full glory. When marinating meats, I like the spices from the Middle East and India; they often act just like a dry rub."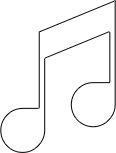 Kitchen Tunes
Johnny Cash
Favorite Cut
From Sterling Silver
"I favor the coulotte. With its rich flavor, I grill it on an open fire. With the fat cap lightly trimmed, the fat protects the meat and turns deliciously crispy while the meat gets a yummy crust."