Flank Steak
Alt Names: London Broil
French : Bifteck de flanc | Spanish: Falda
THE BASICS & BEYOND
Cut from the abdominal muscles, flank steak is a lean, boneless cut that delivers great taste every time. It's also a tougher (fibrous) muscle, so tricks like marinating, using moist heat, or not overcooking it with dry heat are critical. When properly prepared, it's a joy to eat.
Schedule A Cutting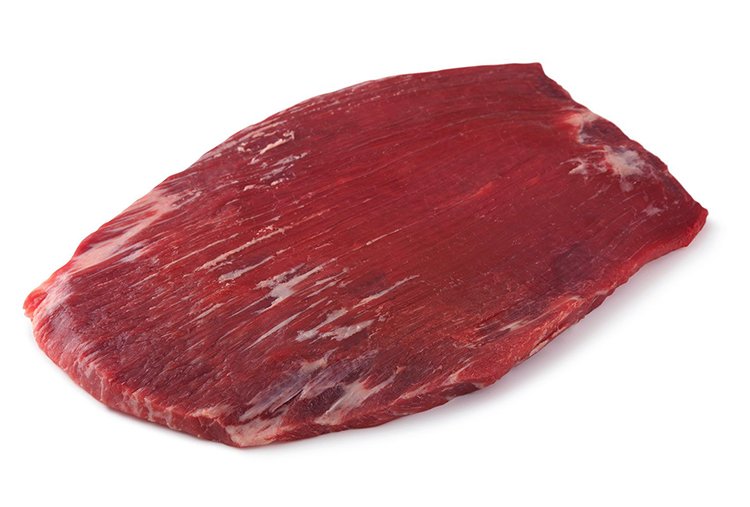 Dave Cuntz, Sterling Silver Signature Chef
"I use Sterling Silver because of how it performs. When you want the best beef, you get the best beef."
Interesting note
Originally, London broil was made using only flank steak – broiling a marinated flank steak, then cutting it across the grain into thin strips. Today, other cuts may be used for "London broil", which often refers to the cooking method more than the actual cut.
Classic Preparation
Grill / Broil / Skillet / Smoke / Roast / Sous Vide